Double QV in USA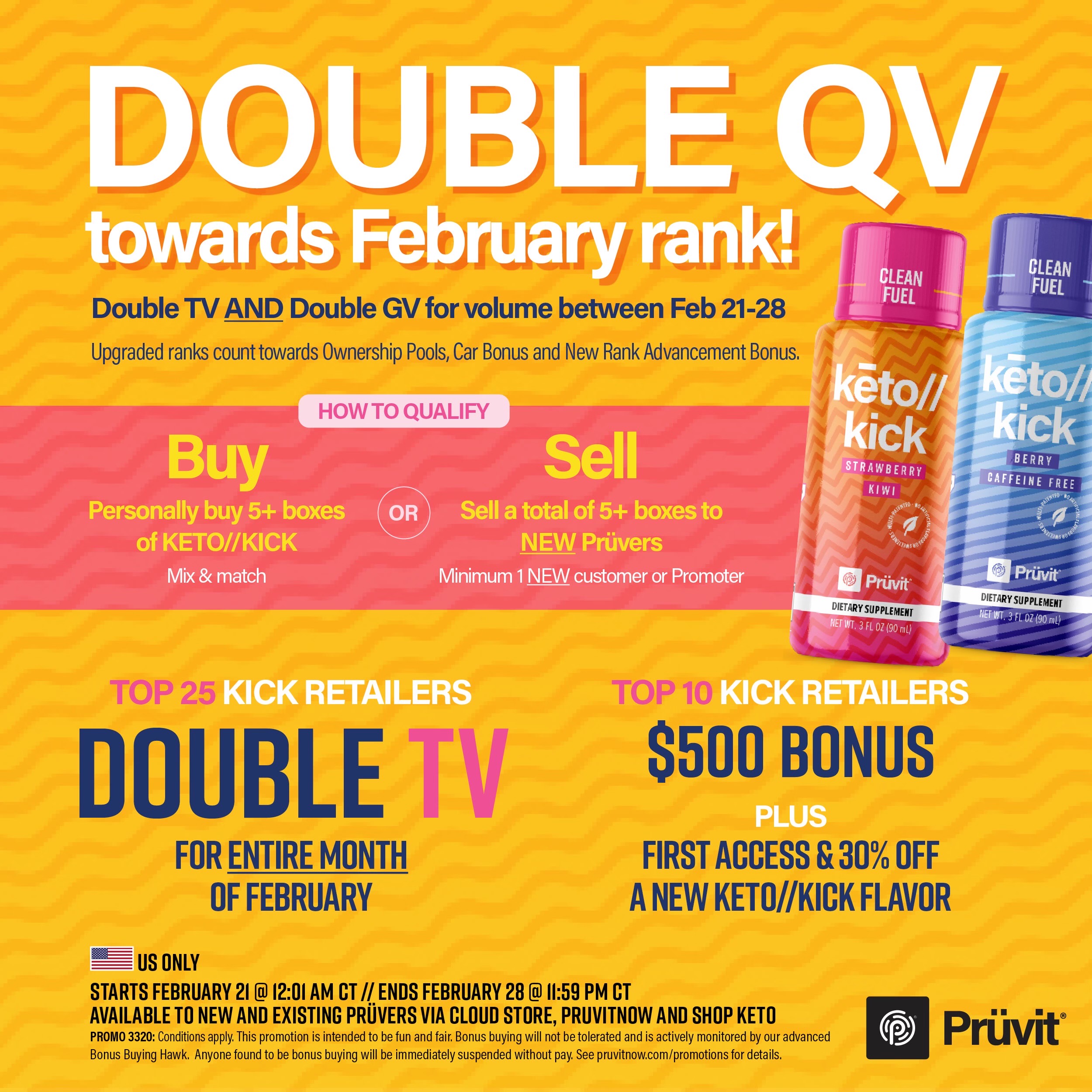 Double QV in CA/AU/NZ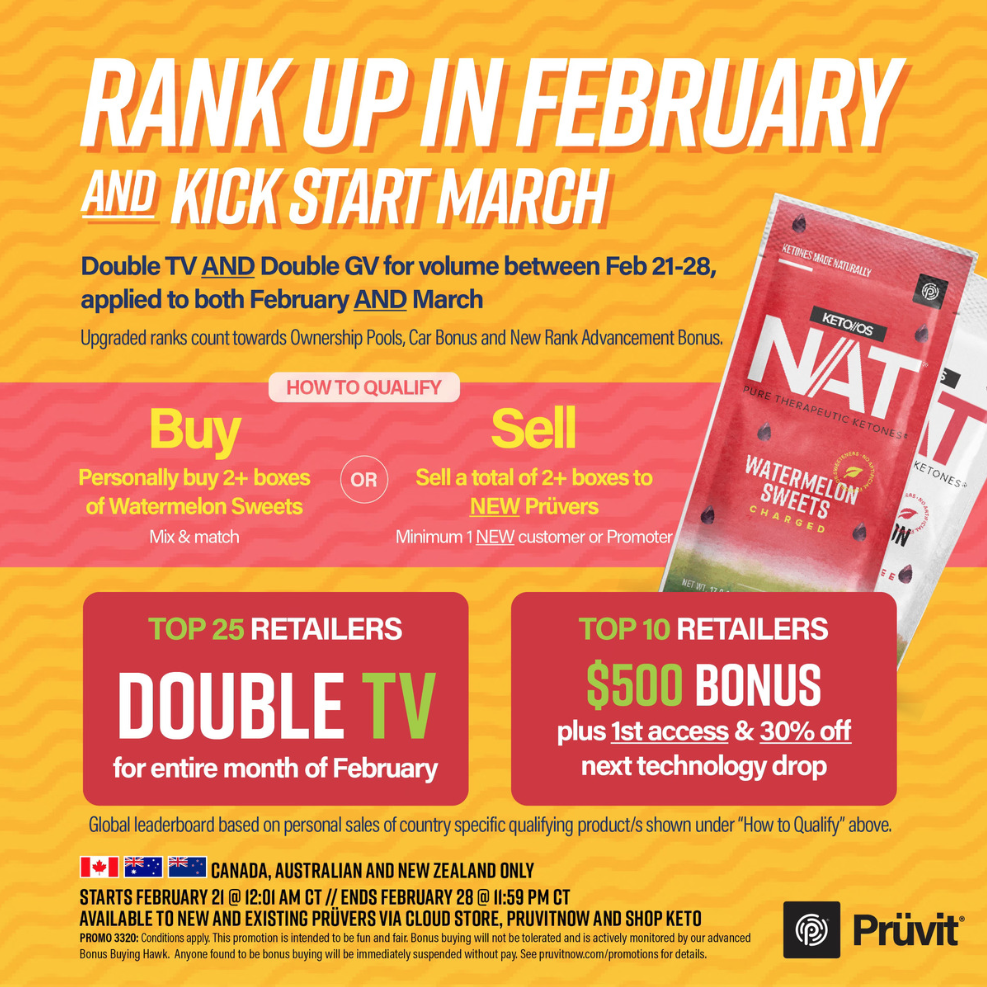 Double QV in MX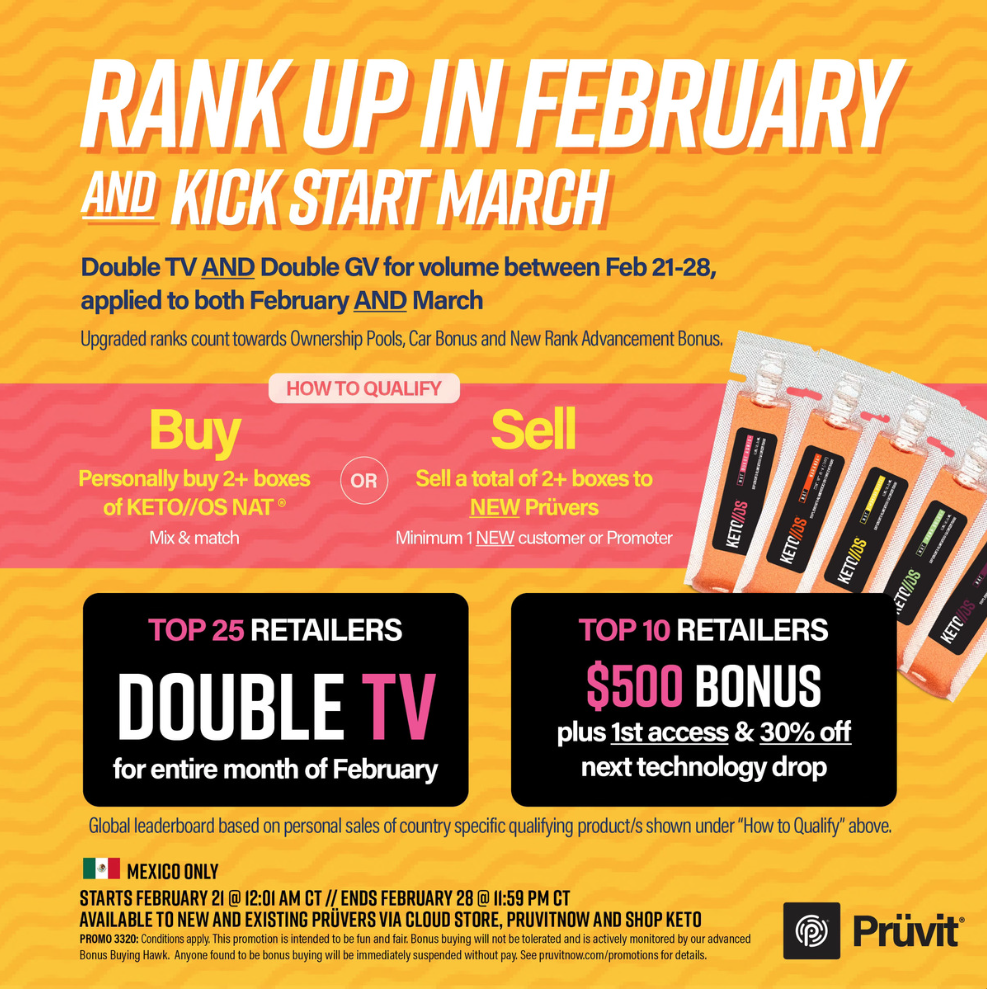 Double QV in EU/UK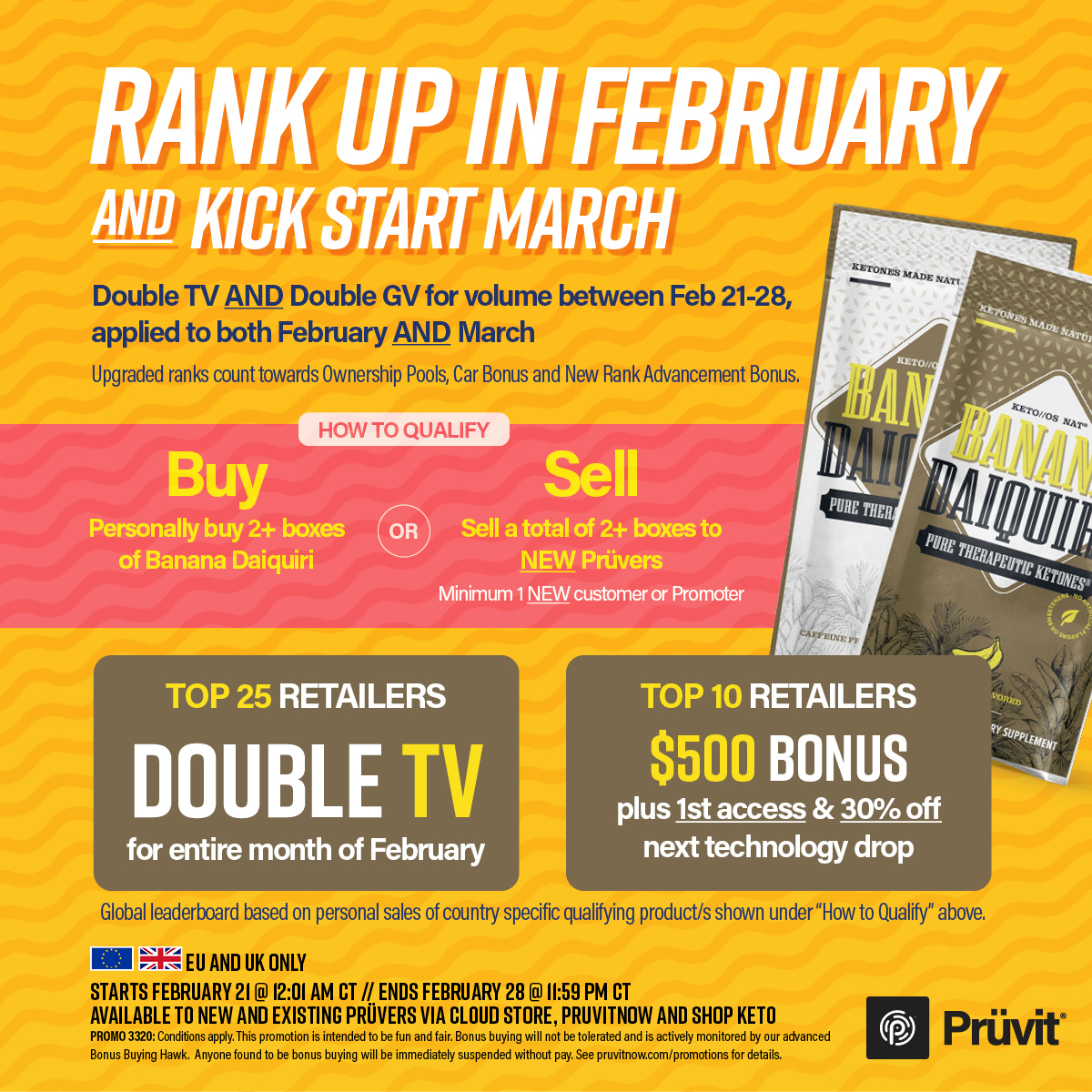 Special 24 Hour Boost
AND for one day only, KETO//OS NAT Black Cherry Midnight NPQV also counts towards Rank Up Leaderboard.
FAQ
Q: Can I mix and match on buy vs sell? Meaning can I buy 2 boxes and sell 3 boxes to qualify for the 5 boxes or buy 1 box and sell 1 box?
A. No. Must buy the complete amount or sell to complete amount of boxes to qualify.