March 14, 2021
🚨 48 HOUR ONLY SPECIAL - SAVE 40% ON THE BRAND BUILDER MAX
Lock in your share of BETTER and save 40% on the Brand Builder Max for 48 Hours ONLY!
Starts Sunday, March 14 at 12:01 AM CT // Ends March 15 at 11:59 PM CT
Fine Print:
Available to new promoters and new & upgrading customers
Choose CHARGED or Caffeine Free
200 servings $780* (Save $520)
Promoter Membership $49 USD renews annually // CA: $65.17 CAD // AU & NZ $49 USD
*With SmartShip 320 BV // CA: $1077.30 CAD // AU & NZ: $810 USD
Without SmartShip 800 BV // US: $1300 // CA: $1795.50 CAD // AU & NZ: $1350
25% off Gear coupon code will be emailed directly to Brand Builder Max purchasers on Tuesday, March 16.
Promo 2939: Conditions apply.
May receive mixed flavor box.
Not available with Prüvit Bucks.
BV Conversion applies.
Active SmartShip Required
Optional Trial Credits US only:

67 Trial Credits: Instead of shipping products, choose digital credits that get delivered immediately to your upgraded Pulse Pro business app.
The upgraded Pulse Pro business app is required to use Trial Credits for Brand Builder.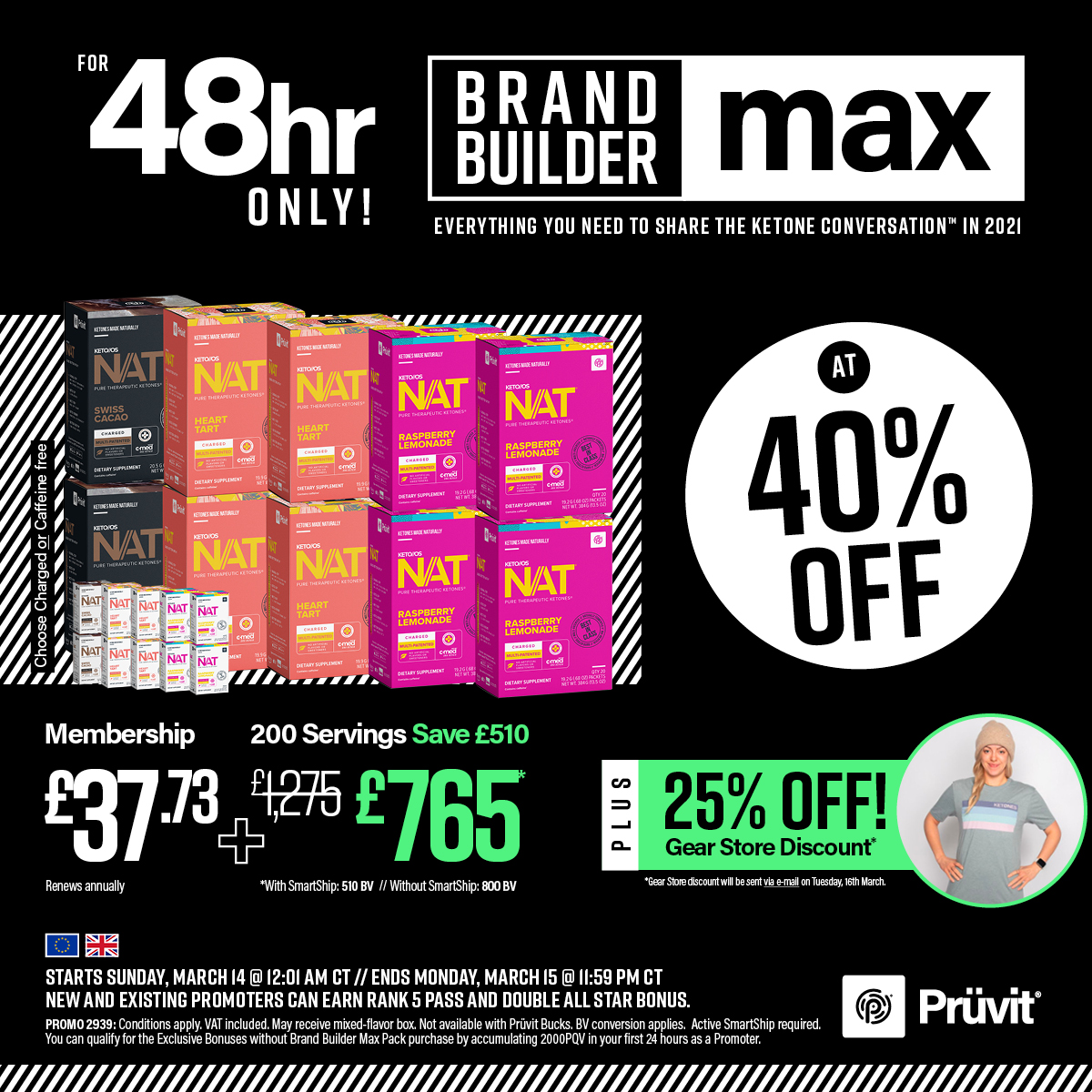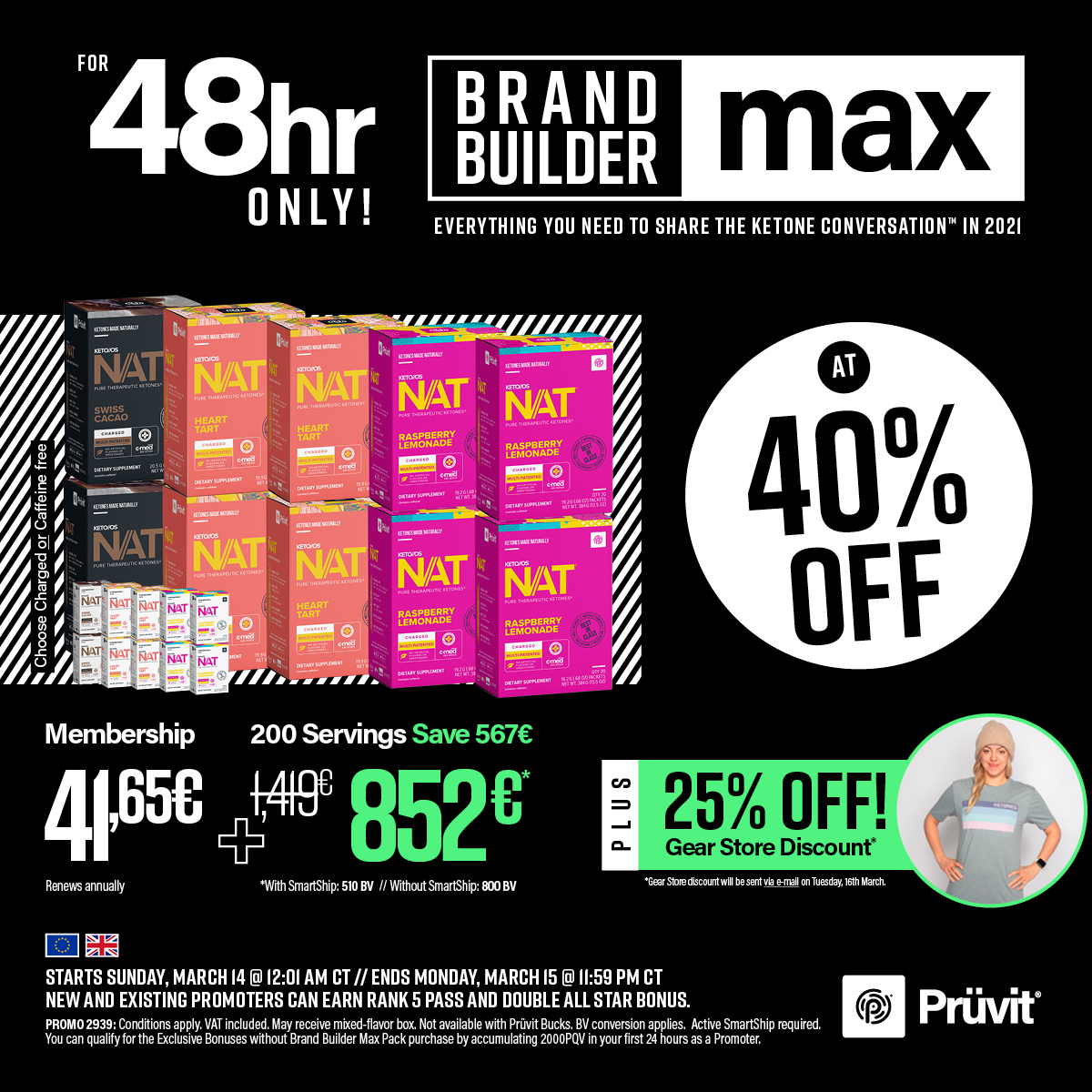 Translated Fliers:

MX ES: http://media.pruvithq.com/resources/promotions/Max40_MX.JPG
EU IT: http://media.pruvithq.com/resources/promotions/Max40_EU_IT.JPG
EU DE: http://media.pruvithq.com/resources/promotions/MAX40_EU_DE.JPG
EU ES: http://media.pruvithq.com/resources/promotions/Max40_EU_ES.JPG