| | |
| --- | --- |
| DAIRY OR DAIRY FREE // VARIETY OF FLAVORS | BUY NOW |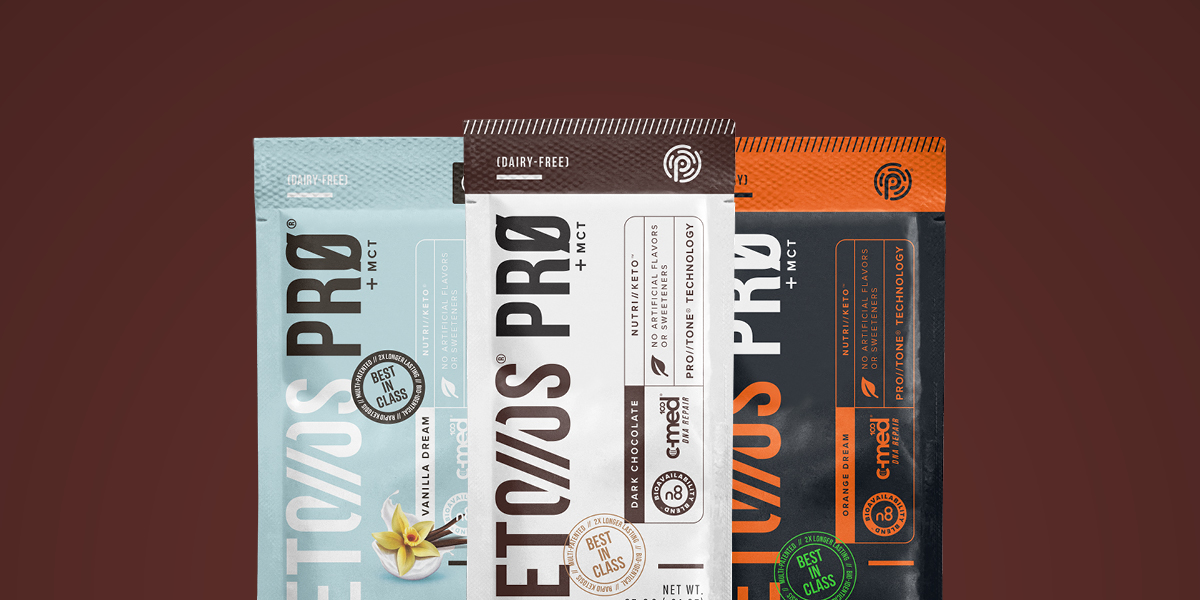 KETO//OS PRO® +MCT
KETO//OS PRØ® + MCT is packed with MCT's, which help to combat the aging process, boost energy, and imprüv digestion. This ketogenic protein powder helps initiate muscle growth and prevents muscle breakdown—providing high-quality fuel—perfect for advanced post-workout repair and recovery.
WHEN TO USE
The perfect drink in the morning or throughout the day to help control cravings and appetite, as a healthy snack, or immediately after a workout to promote muscle repair and recovery.
WHY USE IT
Øptimizes muscle repair & recovery†
Triggers muscle growth†
Supports appetite control†
Increases strength & endurance†
Promotes healthy cell function†
GET CREATIVE
Mix your

KETØ//OS PRO® + MCT

with almond, cashew, or

coconut milk for a sweet treat.
Blend your

KETØ//OS PRO® + MCT with milk and ice for a delicious Frappeketo™!

For use and distribution in the US only.
These products are not a medical treatment, medicine, or weight loss supplement. *Must be consumed with SIGNAL//OS™ for DNA repair and other therapeutic benefits associated with C-Med 100®.
C-Med 100® is a Registered Trademark of Prüvit. Protected by U.S. Patent Nos: 6,964,784; 7,579,023; 7,595,064; 7,955,626; 7,947,312; 8,372,449; And 8,372,448
†These statements have not been evaluated by the Food and Drug Administration. These products are not intended to diagnose, treat, cure or prevent any disease.
Quick Links