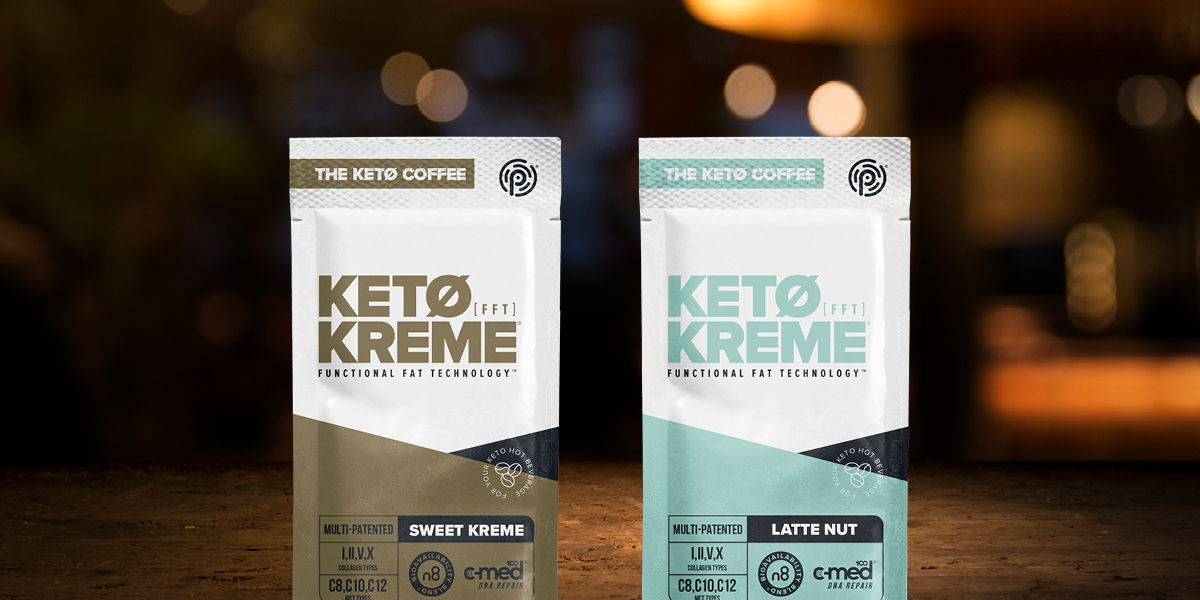 KETO//KREME®
KETO//KREME® (FFT or Functional Fat Technology) is specifically formulated to jump-start the body's natural ability to convert fat into energy, quickly giving you a mental and physical boost. KETO//KREME® also provides a healthy, daily intake of BETTER fats for those looking for Total Body Øptimization.
WHEN TO USE
Mix it with your coffee for a dose of healthy fats to energize your morning and support cognitive function, or later in the day to feel fuller longer while intermittent fasting.
WHY USE IT
Boosts body's natural ketone production†
Enhances focus & brain function†
Strengthens hair & nails†
Promotes appetite control†
Helps maintain healthy joint mobility†
GET CREATIVE
Blend your favorite flavor of KETØ//KREME®

with cold brew coffee and ice for the most delicious morning Frappeketo™!

For use and distribution in the US only.
These products are not a medical treatment, medicine, or weight loss supplement. *Must be consumed with SIGNAL//OS™ for DNA repair and other therapeutic benefits associated with C-Med 100®.
C-Med 100® is a Registered Trademark of Prüvit. Protected by U.S. Patent Nos: 6,964,784; 7,579,023; 7,595,064; 7,955,626; 7,947,312; 8,372,449; And 8,372,448
†These statements have not been evaluated by the Food and Drug Administration. These products are not intended to diagnose, treat, cure or prevent any disease.
Quick Links