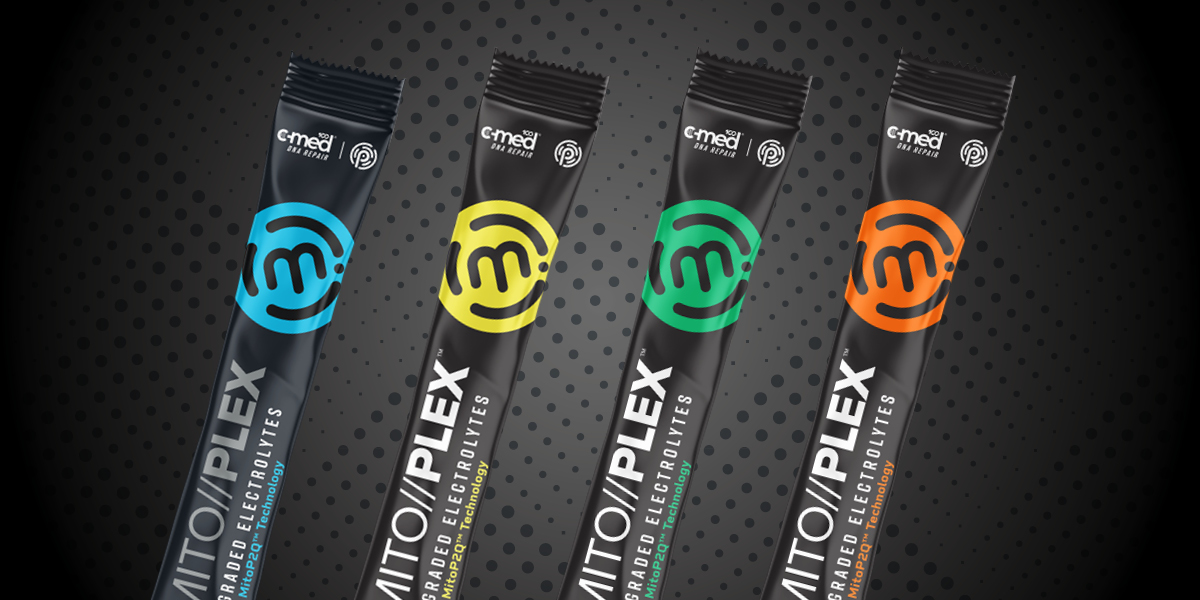 MITO//PLEX®
MITO//PLEX® is BETTER than any other electrolyte on the market. Specially crafted to combat the electrolyte imbalance a low-carb HIGH FAT diet can inflict, our electrolytes are UPGRADED with the exclusive MitoP2Q™ technology to flip the switch and turn on mitochondria.
WHEN TO USE
Use 1-2 MITO//PLEX® daily, either mixed with or in addition to your daily servings of KETO//OS NAT®, for full body Øptimization through the power of MitoP2Q™.
WHY USE IT
Enhances hydration & ketone absorption†
Supercharges mitochondria, the powerhouse of the cell†
Supports healthy immune function†
Protects the body from free radicals†
Combats oxidative stress†
GET CREATIVE
| | |
| --- | --- |
| | Mix MITO//PLEX® with all your favorite Prüvit products for UPGRADED electrolytes, hydration, and ketone absorption. |

For use and distribution in the US only.
These products are not a medical treatment, medicine, or weight loss supplement. *Must be consumed with SIGNAL//OS™ for DNA repair and other therapeutic benefits associated with C-Med 100®.
C-Med 100® is a Registered Trademark of Prüvit. Protected by U.S. Patent Nos: 6,964,784; 7,579,023; 7,595,064; 7,955,626; 7,947,312; 8,372,449; And 8,372,448
†These statements have not been evaluated by the Food and Drug Administration. These products are not intended to diagnose, treat, cure or prevent any disease.
Quick Links