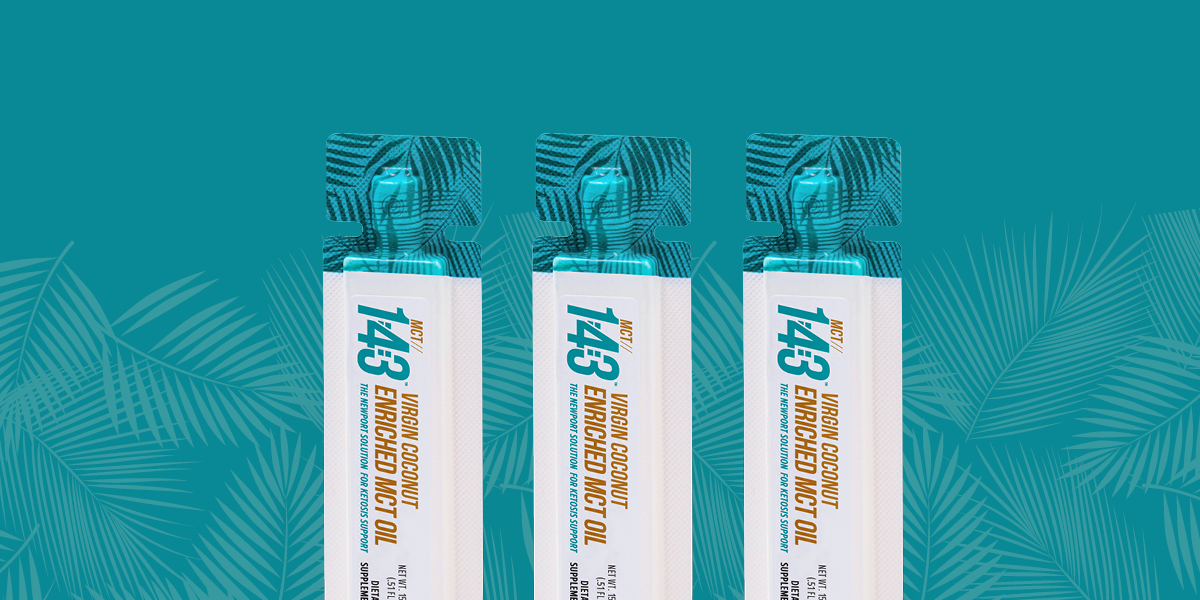 MCT//143®
MCT//143®'s innovative technology was formulated by Dr. Mary Newport as a powerful alternative fuel for the brain. MCT//143® allows ketones to cross the blood/brain barrier efficiently, providing instant energy to the brain, supporting cognitive function. In addition to brain boosting power, MCT//143® is naturally thermogenic, increasing the rate at which fat is burned.
WHEN TO USE
Use 1-2 packs of MCT//143® each day for a dose of healthy fats that can be easily added to any food or drink, or cooked with as an alternative to traditional cooking oil.
WHY USE IT
Øptimized alternative to traditional cooking oils
Supports memory & brain function†
Increases brain cell communication†
Stimulates natural ketone production†
Antiviral & antimicrobial to suppress growth of unhealthy bacteria in body†
GET CREATIVE
| | |
| --- | --- |
| | MCT//143® is light, creamy and tasteless. Use in cooking at low heat (do not boil) |
| | |
| --- | --- |
| | Bake in the oven up to 350º F |
| | |
| --- | --- |
| | Drizzle over salads & vegetables |
Add to your smoothie or coffee,

or stir into any beverage
| | |
| --- | --- |
| | Use as a fat replacement in recipes |

For use and distribution in the US only.
These products are not a medical treatment, medicine, or weight loss supplement. *Must be consumed with SIGNAL//OS™ for DNA repair and other therapeutic benefits associated with C-Med 100®.
C-Med 100® is a Registered Trademark of Prüvit. Protected by U.S. Patent Nos: 6,964,784; 7,579,023; 7,595,064; 7,955,626; 7,947,312; 8,372,449; And 8,372,448
†These statements have not been evaluated by the Food and Drug Administration. These products are not intended to diagnose, treat, cure or prevent any disease.
Quick Links