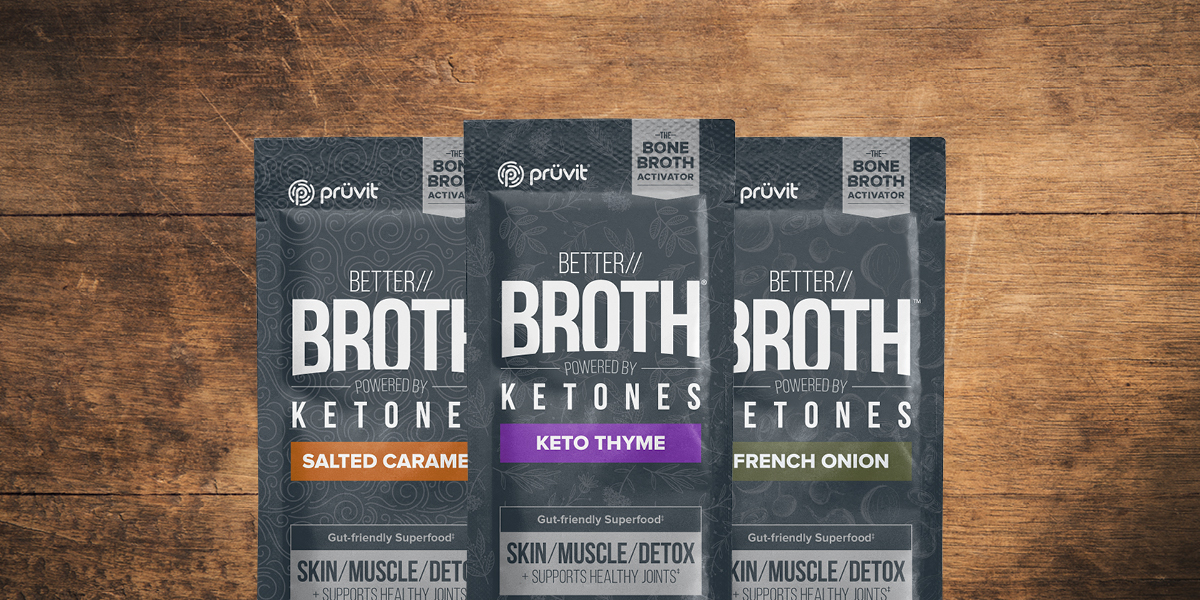 BETTER//BROTH®
Chicken Soup is good for more than the soul. BETTER//BROTH® is fully-loaded with ketones, amino acids, protein, N8 Bioavailability Blend™, C-Med 100® and vitamins B6 and B12, that work together to pack a punch like none other.
WHEN TO USE
Drink 1-2 BETTER//BROTH® per day, in addition to your daily servings of KETO//OS NAT®, for Øptimized total body health. Use as a meal replacement while intermittent fasting or as a healthy snack before bed to promote appetite control.
WHY USE IT
Nourishes & balances gut bacteria†
Balances hormone function†
Supports healthy immune function†
Supports healthy joints†
Imprüvs appearance of skin, hair, & nails†
GET CREATIVE
Stir a serving of BETTER//BROTH® with water on its own, in with your favorite soup, or use as seasoning while cooking for added benefits.

Do not boil as this affects efficacy.
For use and distribution in the US only.
These products are not a medical treatment, medicine, or weight loss supplement. *Must be consumed with SIGNAL//OS™ for DNA repair and other therapeutic benefits associated with C-Med 100®.
C-Med 100® is a Registered Trademark of Prüvit. Protected by U.S. Patent Nos: 6,964,784; 7,579,023; 7,595,064; 7,955,626; 7,947,312; 8,372,449; And 8,372,448
†These statements have not been evaluated by the Food and Drug Administration. These products are not intended to diagnose, treat, cure or prevent any disease.
Quick Links