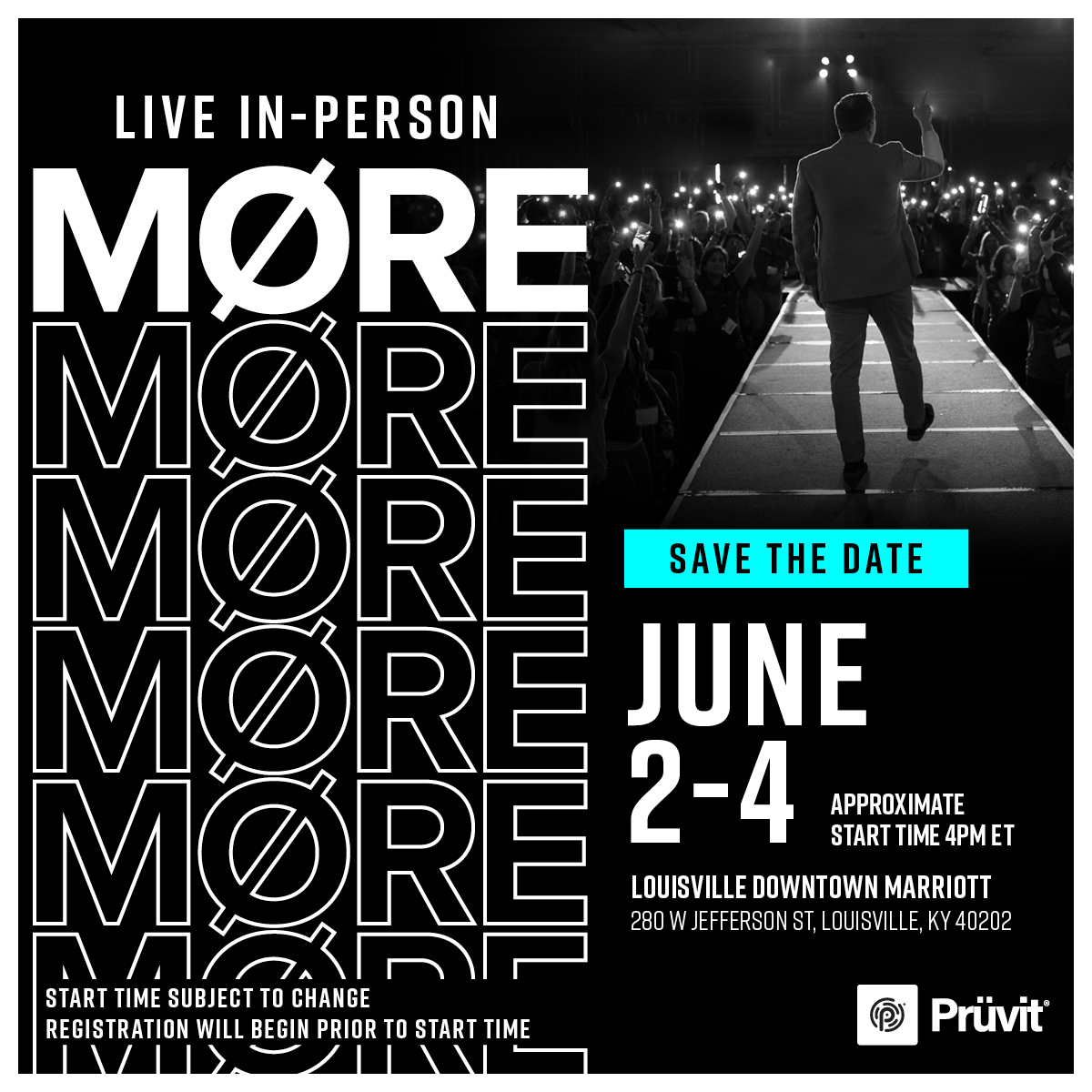 MØRE 2023 June 2nd - 4th
Louisville KY 
Tickets are on sale NOW! Get your ticket

HERE

Register your ticket by April 30th to receive an early registration gift!

Join us at the Marriott Louisville for MØRE 2023! 

280 W. Jefferson, Louisville, KY 40202

 

Our room block has opened! Use the following link to secure your room, before they are all gone! Welcome to Pruvit Ventures MORE Summer 2023

The room block has filled up. You can still book within the hotel, but not at our discounted room rate. There are many other hotels also in the area. A few options are The Omni Louisville, Moxy, The Galt House, Aloft, The Seelbach, The Brown, Hyatt Regency, Distil, and many MANY more. 

Recommend CØC to arrive Thursday night, so that you can be sure to attend the Friday meeting.