A Keto Life Party is a social setting designed for you to easily introduce people within your community to the power of Pure Therapeutic Ketones® and the vision and mission of Prüvit. With this relaxed environment, you are creating a space for people to feel more connected with our community rather than focusing solely on the transaction. The overall purpose is to create conversations, sample products, and attract new people in the pursuit of BETTER. This clear and simple strategy for building your business and local community reinforces the attributes of Community Based Marketing while maximizing your community's ability to grow.
WHY SHOULD YOU HOST A KETO LIFE PARTY?
A powerful tool to launch your local community or market
It's a fun, casual way to introduce new people to the Prüvit brand
Work smarter! Gather an audience to share the education and bring value to your community.
Build relationships and support the team
Allow others to experience our powerful technology, firsthand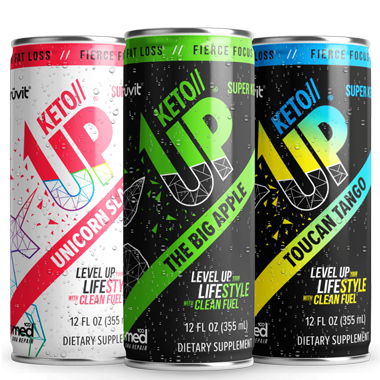 WHAT ARE THE OUTCOMES OF A KETO LIFE PARTY?
Share your story and your passion for Pure Therapeutic Ketones®
Connect your friends with tools and educational resources so they can learn more
Help people get started on their unique path to BETTER as a customer or promoter.
Set up future Keto Life Parties
TIP! Get future parties scheduled 4-7 days following the original event.

STEP 1
Prepare for Your Keto Life Party
Get Ready:
Set date, time & location
Invite guests. Keep it simple, share your excitement!
Connect each committed guest to 1 - 2 tools
Ask a COC or buddy to Zoom in during your Keto Life Party. Make sure to test the internet connection before your party begins
Prepare Your Materials:
Product samples
Hacked magazines
Print handouts from the 'Downloads' section in your back office
Boxes of product and shaker bottles to display around the room
Small cups for tasting
5 & 10 Day Experiences ready to sell!
Plan your playlist - Have upbeat music to play during your Keto Life Party to create a fun atmosphere!
Got Pruvit Swag? Wear the conversation (T-shirt, hat, etc.)
Develop a post Keto Life Party plan with your COC in order to engage & mobilize your newest community members
STEP 2
Host Your Keto Life Party
(Sample Agenda Below)
7:00PM Welcome guests and sample several flavors [ Pro Tip: This is a great time to ask questions about your guests' health goals and favorite flavors. ]
7:15PM Share a couple of videos Examples include:
Campfire Video
KETO//OS® NAT™ Explainer Video
Disrupt, Pursue, Innovate Video
7:30PM Have your buddy Zoom in to share their story and answer any questions or provide additional resources
7:45PM Wrap it up and Call to Action:
"Raise your hand if you are..."
You're ready to get started and place an order.
You want to get started and get your product for free.
You're curious about sharing the Ketone Conversation™ with others!
For those curious about sharing the Ketone Conversation and who want to get their product for free, support them in setting a date for a Keto Life Party of their own!
STEP 3
Execute Your Post-Keto Life Party Plan
Have a few people who couldn't make it? Invite them to your next Keto Life Party or schedule to meet them in person.
Follow-up early and often with your newest community members about additional products and flavors, upcoming events they can take part in, and more!
Follow-up with anyone who got a 5 or 10-day experience pack.