| | |
| --- | --- |
| CAFFEINE FREE // VARIETY OF FLAVORS | BUY NOW |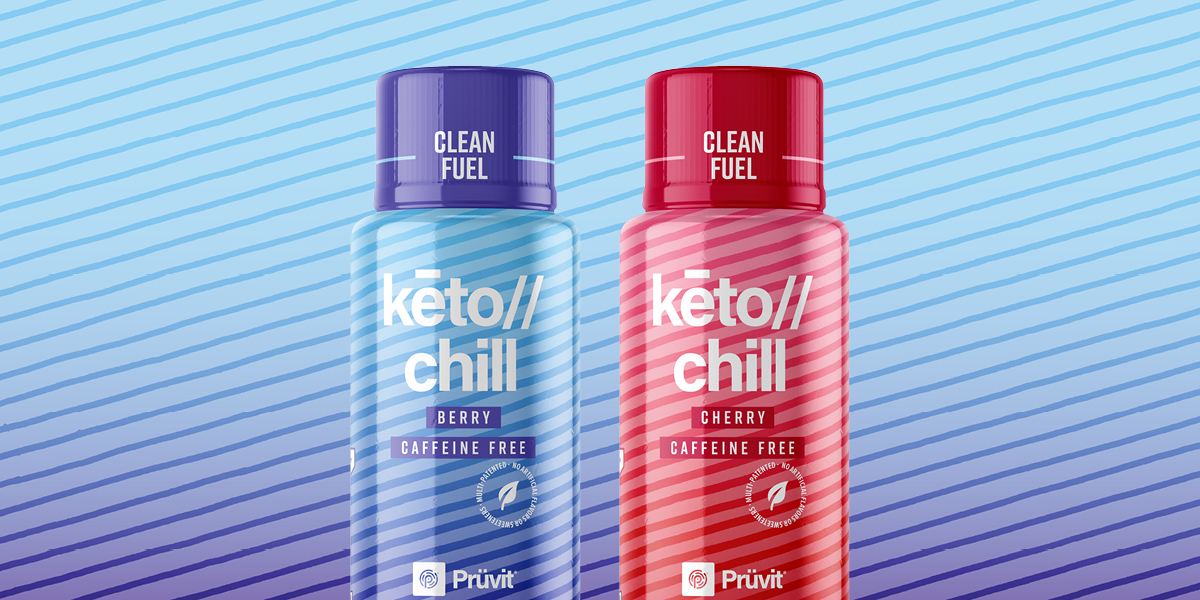 KETO//CHILL
is the solution to wind down and reduce stress levels. These 3oz on-the-go shots pack enough ketones to put you into ketosis, cellular adaptogen to maximize relaxation, and imprüv sleep. No mixing needed, simply twist the cap and shoot it back!
WHEN TO USE
When you're ready to wind down and reduce stress level, 1-2 kēto//kick can be consumed, in addition to daily KETO//OS NAT®, to provide BETTER benefits. 
WHY USE IT
Quick, Balanced Relaxation†

Enhanced Mental Clarity†

Imprüved Sleep†

Supports Neuro Function†

Promotes natural ketone production†
GET CREATIVE
| | |
| --- | --- |
| | Enjoy it anywhere! |
| | |
| --- | --- |
| | Consume with or without food |
Novel Use
1 daily serving
Optimal Use
2 daily servings

For use and distribution in the US only.
These products are not a medical treatment, medicine, or weight loss supplement. *Must be consumed with SIGNAL//OS™ for DNA repair and other therapeutic benefits associated with C-Med 100®. 
C-Med 100® is a Registered Trademark of Prüvit. Protected by U.S. Patent Nos: 6,964,784; 7,579,023; 7,595,064; 7,955,626; 7,947,312; 8,372,449; And 8,372,448
†These statements have not been evaluated by the Food and Drug Administration. These products are not intended to diagnose, treat, cure or prevent any disease.  
Quick Links