| | |
| --- | --- |
| CAFFEINE FREE // VARIETY OF FLAVORS | BUY NOW |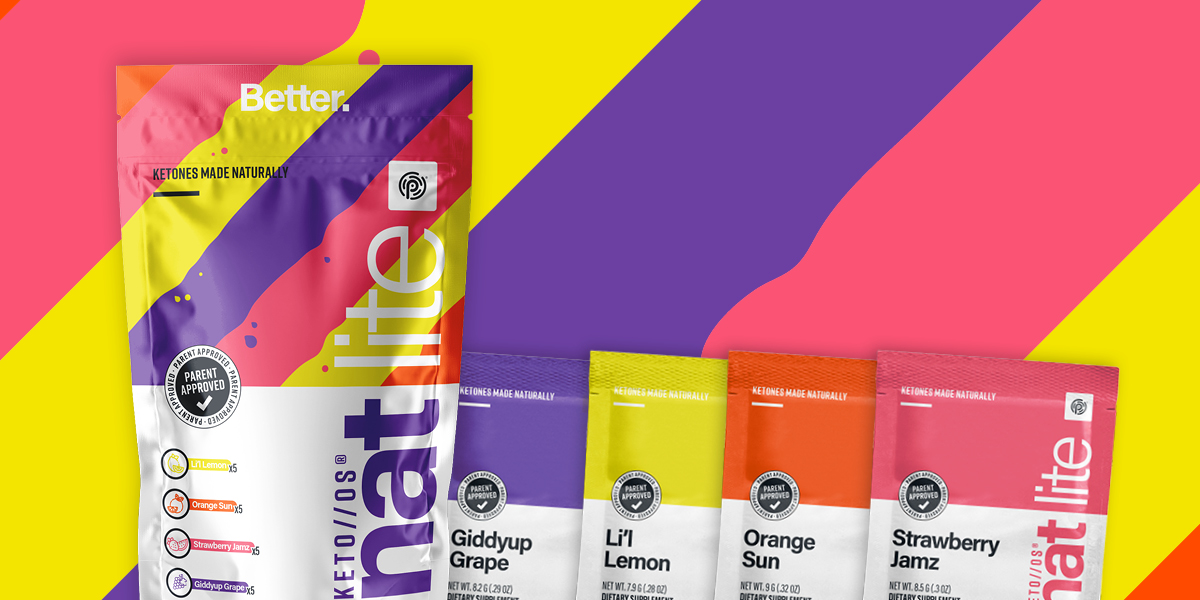 KETO//OS® Nat Lite
KETO//OS® Nat Lite is the small but mighty sibling of KETO//OS NAT®. Naturally fermented, sweetened, and colored, Nat Lite is a bio-identical fuel offering a variety of fun flavors, all free of caffeine!
WHEN TO USE
KETO//OS® Nat Lite is a great "entry-level" technology for those just starting with Pure Therapeutic Ketones®. Add a sachet of KETO//OS® Nat Lite throughout your day to "boost" exogenous ketones, like before a workout. These Parent approved sachets are a great way to take any keto treat to the next level.
WHY USE IT
Elevates mental clarity†
Imprüved focus†
Increases & sustains energy†
Balances digestion, hormones, & metabolism†
Boosts body's natural ketone production†
Supports fat loss†
GET CREATIVE
| | |
| --- | --- |
| | Freeze Pops: Mix together 1 packet of KETO//OS® Nat Lite with 8oz of water and freeze in molds for a refreshing treat! |
| | |
| --- | --- |
| | Mix it up: Mix + match the different flavors of Nat Lite to make a NEW combination. Make sure to add enough water for both! |

For use and distribution in the US only.
These products are not a medical treatment, medicine, or weight loss supplement. *Must be consumed with SIGNAL//OS™ for DNA repair and other therapeutic benefits associated with C-Med 100®.
C-Med 100® is a Registered Trademark of Prüvit. Protected by U.S. Patent Nos: 6,964,784; 7,579,023; 7,595,064; 7,955,626; 7,947,312; 8,372,449; And 8,372,448
†These statements have not been evaluated by the Food and Drug Administration. These products are not intended to diagnose, treat, cure or prevent any disease.
Quick Links