| | |
| --- | --- |
| CHARGED OR CAFFEINE FREE // VARIETY OF FLAVORS | BUY NOW |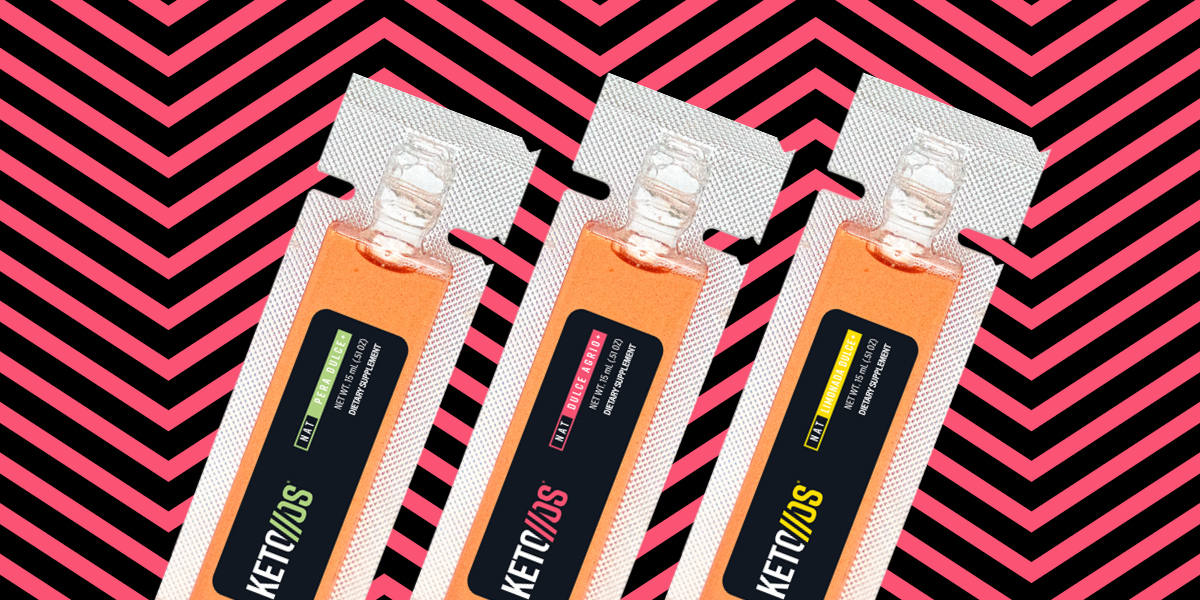 KETO//OS NAT®
KETO//OS NAT® Ampoules are crafted with our patented Free Cell technology, meaning these exogenous ketones are not bound by a mineral salt and facilitate even faster ketosis. Sweetened with allulose, known for promoting the growth of beneficial bacteria in the gut and lowering blood glucose levels, the Pure Therapeutic Ketones® are MØRE bio-identical to the natural ketones our bodies produce.


Learn more about Prüvit's free cell technology with Dr Jacob Wilson here
WHEN TO USE
Drink when you first wake in the morning to jump start your day with energy and focus, 20-30 min before a meal for added satiation and glucose control, or pre-workout for an EPIK energy boost!
WHY USE IT
Elevates mental clarity & focus†
Increases & sustains energy†
Balances digestion, hormones, & metabolism†
Boosts body's natural ketone production†
Supports fat loss†
GET CREATIVE
| | |
| --- | --- |
| | Sparkling Ketones: Mix your KETO//OS NAT® with your favorite flavor of sparkling water and ice for a tall glass of crisp, refreshing, and delicious ketones. |

For use and distribution in the US only.
These products are not a medical treatment, medicine, or weight loss supplement. *Must be consumed with SIGNAL//OS™ for DNA repair and other therapeutic benefits associated with C-Med 100®.
C-Med 100® is a Registered Trademark of Prüvit. Protected by U.S. Patent Nos: 6,964,784; 7,579,023; 7,595,064; 7,955,626; 7,947,312; 8,372,449; And 8,372,448
†These statements have not been evaluated by the Food and Drug Administration. These products are not intended to diagnose, treat, cure or prevent any disease.
NOTE: There is no sugar alcohol in this product. We use Allulose and not Erythritol.
Quick Links