| | |
| --- | --- |
| CHARGED OR CAFFEINE FREE // VARIETY OF FLAVORS | BUY NOW |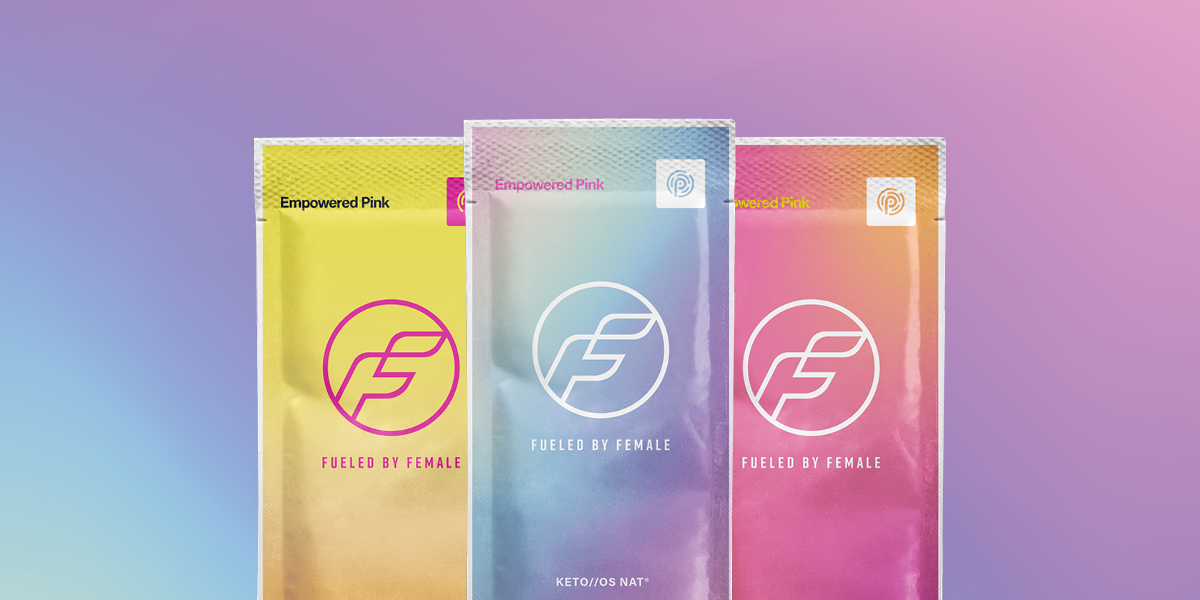 KETO//OS NAT® Fueled by Female
Introducing KETO//OS NAT® Fueled by Female, a new blend of exogenous ketones and vitamins, minerals, and extracts. With a refreshing blend of citrus, this formula was inspired by females but everyone can enjoy it!
WHEN TO USE
Drink when you first wake in the morning to jump-start your day with energy and focus, 20-30 min before a meal for added satiation and glucose control, or pre-workout for an EPIK energy boost!
WHY USE IT
Unique formula for overall health, wellness, and performance

Vitamin C strengthens bones†
Vitamin D has positive effects on mitochondria and bone health†
Vitamin E promotes skin health†
Folate aids in red blood cell production†
Organic licorice root powder balances hormones†
Bilberry extract is a powerful antioxidant†
Theobromine promotes feel-good-energy, positive feeling, and balances hormones†
GET CREATIVE
| | |
| --- | --- |
| | Sparkling Ketones: Mix your Fueled by Female with your favorite flavor of sparkling water and ice for a tall glass of crisp, refreshing, and delicious ketones. |
| | |
| --- | --- |
| | Sweet Treat: Shakeup Fueled by Female with a base of almond or cashew milk to satisfy your craving for something sweet. |

For use and distribution in the US only.
These products are not a medical treatment, medicine, or weight loss supplement. *Must be consumed with SIGNAL//OS™ for DNA repair and other therapeutic benefits associated with C-Med 100®.
C-Med 100® is a Registered Trademark of Prüvit. Protected by U.S. Patent Nos: 6,964,784; 7,579,023; 7,595,064; 7,955,626; 7,947,312; 8,372,449; And 8,372,448
†These statements have not been evaluated by the Food and Drug Administration. These products are not intended to diagnose, treat, cure or prevent any disease.
Quick Links