| | |
| --- | --- |
| VARIETY OF KETO//OS NAT® FLAVORS | BUY NOW |
Meet Nat20
Taste the KETO//OS® Rainbow
Nat20 is a variety pack of 10 delicious fan favorite KETO//OS NAT® flavors in both Charged and Caffeine Free.
KETO//OS NAT® is the ONLY exogenous ketone in the WORLD created through a process of natural fermentation. These Pure Therapeutic Ketones® are MØRE bio-identical to the natural ketones our bodies produce.
WHEN TO USE
Drink when you first wake in the morning to jump-start your day with energy and focus, 20-30 min before a meal for added satiation and glucose control, or pre-workout for an EPIK energy boost!
WHY USE IT
Elevates mental clarity & focus†
Increases & sustains energy†
Balances digestion, hormones, & metabolism†
Boosts body's natural ketone production†
Supports fat loss†
WHAT'S INSIDE THE BOX
20 packets of KETO//OS NAT® – 10 x Charged + 10 x Caffeine Free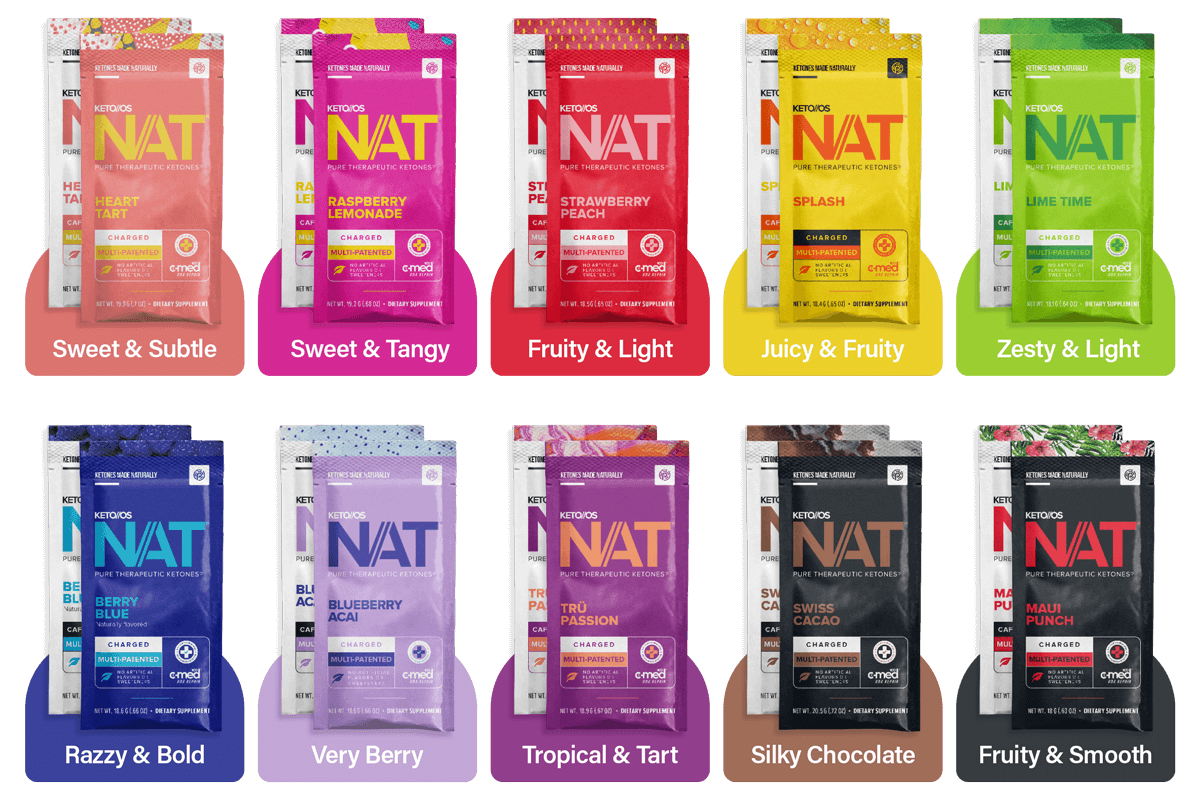 These products are not a medical treatment, medicine, or weight loss supplement. *Must be consumed with SIGNAL//OS™ for DNA repair and other therapeutic benefits associated with C-Med 100®.
C-Med 100® is a Registered Trademark of Prüvit. Protected by U.S. Patent Nos: 6,964,784; 7,579,023; 7,595,064; 7,955,626; 7,947,312; 8,372,449; And 8,372,448
†These statements have not been evaluated by the Food and Drug Administration. These products are not intended to diagnose, treat, cure or prevent any disease.
Quick Links